When you're told that the gorgeous grin you want will require some special headgear, a lot of patients would immediately assume they're going to be strapped into some metal monstrosity of wires connected directly to their face. But at SW9 Dental, we've taken some time to highlight a few of the types of facial apparatus you may be asked to wear by our team to help give you that winning smile and to settle any fears you might have about orthodontics in Stockwell.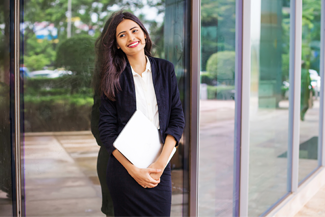 Rubber bands
As the name suggests, these are basically surgical rubber bands that are placed over your upper or lower teeth. Patients then wear these bands for a set period of time to allow their teeth to be slowly aligned by the pressure of the bands.
Clear aligners
An interesting and almost science fiction form of orthodontics in Stockwell, is the way we map your teeth and produce a 3D image that we then use to create a transparent plastic brace for clear aligners. From there we gradually adjust your teeth into the preferred shape. Although there is some mild discomfort during this procedure, the braces are removable so they can be taken out for eating and cleaning, although we recommend wearing them for at least 22 hours a day.
Headgear
Formed of a face mask, straps and elastic it may look imposing, but headgear is used to assist the growth of the jaw to correct any bite abnormalities. It's often used in the treatment of young children as their jaw is still growing and developing and the act of this device's pulling force helps to correct any potential misalignments.
Forsus
When someone thinks of braces this is the stereotypical image that pops into their heads. Using a system of springs and bolts, the forsus or fatigue resistant device, is often used in orthodontics in Stockwell as an alternative to headgear for older patients.
Similar to the headgear, it helps to reduce overbites, improve the fit of teeth and reduce the need for potential jaw surgery further down the line if other methods prove unsuccessful.
Palatal Expanders
Another type of appliance your dentist might recommend is a palatal expander. These are then hidden away and attached to your upper jaw and placing a gentle amount of pressure on the molars to widen your palette.
Treatment time for these expanders can take up to several months for the desired changes to appear and you may be asked to continue wearing them for an extended time to prevent any regression in the affected area.
These are just a few of the different ways you can reshape and reposition those pesky misaligned teeth. There are plenty of other interesting methods for dental correction, but to list them all would take far too long and your dentist would normally discuss the right one to suit your needs anyway. But, hopefully some of these more interesting ones might have settled any misgivings or unease you may have over future treatments.